WHAT IS DEAD UPON US?
Dead Upon Us is the next generation first-person Zombie Survival RPG/Simulator with Multiplayer features and a story-driven world.

In Dead Upon Us players take on the role of a survivor who has struggled through the apocalypse for 12 years now. Having adapted to this new reality, people have learned to fight the undead and even create large communities.
The living dead are not the only threat, many savage bandit groups flood the streets in Dead Upon Us. Though small in number, facing them along your journey can be a struggle for any lone survivor. Forming a group by rescuing or helping other people and recruiting them increases your odds at survival. This helps turns the tides against unwanted guests, both living and dead.
Once players establish a colony certain features become available to allow governing and management of a community. Creating laws, establishing defenses, helping and keeping colonists happy are all parts of being a leader.
Once a colony has become sizeable, large factions both friendly and not will begin taking notice to that community. Trading, Alliances and even Wars are a natural part of the new world order.

Social Media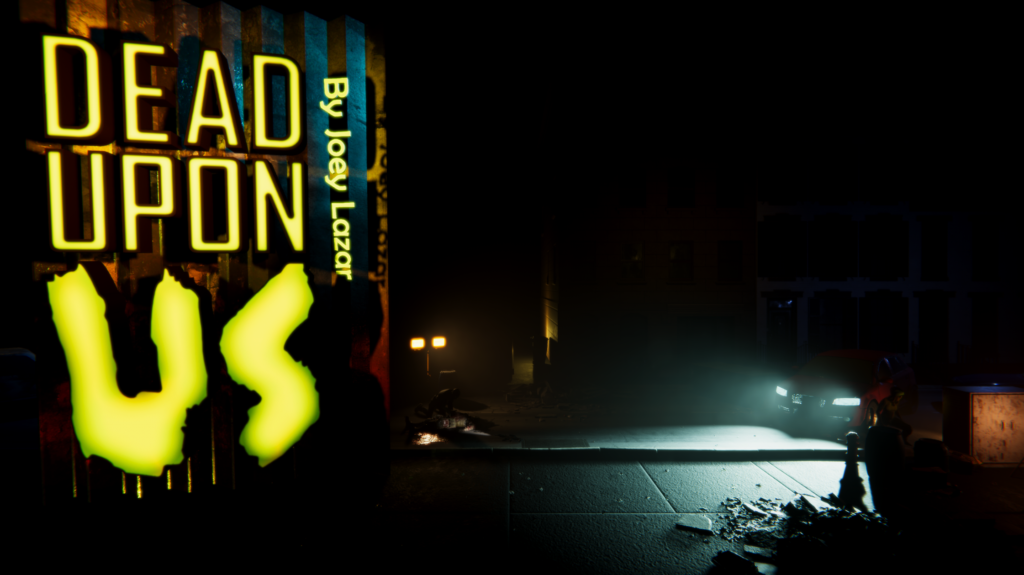 EXPLORE & SCAVENGE
Search and Collect vast amounts of different resources.
BUILD A SHELTER
Create a Safe Haven for just yourself, or create and manage an entire city.
RECRUIT SURVIVORS
Rescue and Join with other people in a peaceful manor or even force them to join your colony.
DEFEND & SURVIVE
Create walls, Build defenses, guards, evacuation plans and survive hordes of the undead!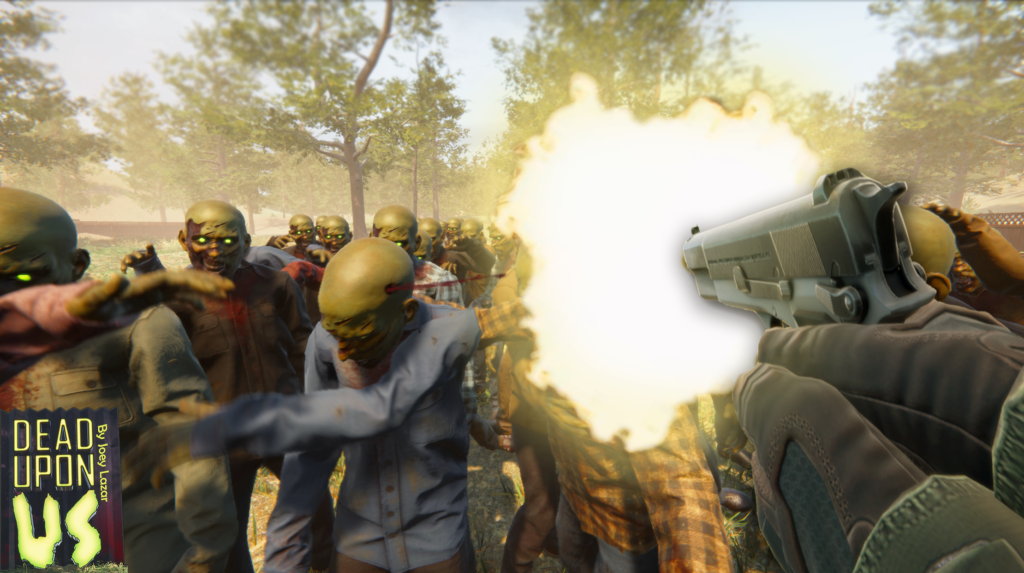 FACE ONSLAUGHTS OF ZOMBIES
In a world taken over by the living dead, players will constantly find themselves face to face with fatal threats. Weapons can be found all over the world, but guns & ammo are scarce. Early on Players will rely mostly on melee combat to take down threats. While ineffective against hordes of the dead, melee combat allows a stealthy approach to taking down foes. Firearms have the opposite effect, when shooting a gun the sound will alert any zombie around the shooter. Hordes can quickly form when over firing a gun, so the use a firearm should be held until it's vital for survival. The game will also feature a numerous different zombie types, increasing the lethality of the world of Dead Upon Us.
EXPLORE & SCAVENGE AN EVOLVED WORLD
Experience the huge open world of Dead Upon Us, located in the Philadelphia area of Pennsylvania. Players will find themselves dropped into the depths of the apocalypse over 10 years since it began. Not only is each character experienced in surviving the dead, some are even able to excel in this new world order.

Explore the world. Scavenge for resources.
Build a colony. Survive at all cost.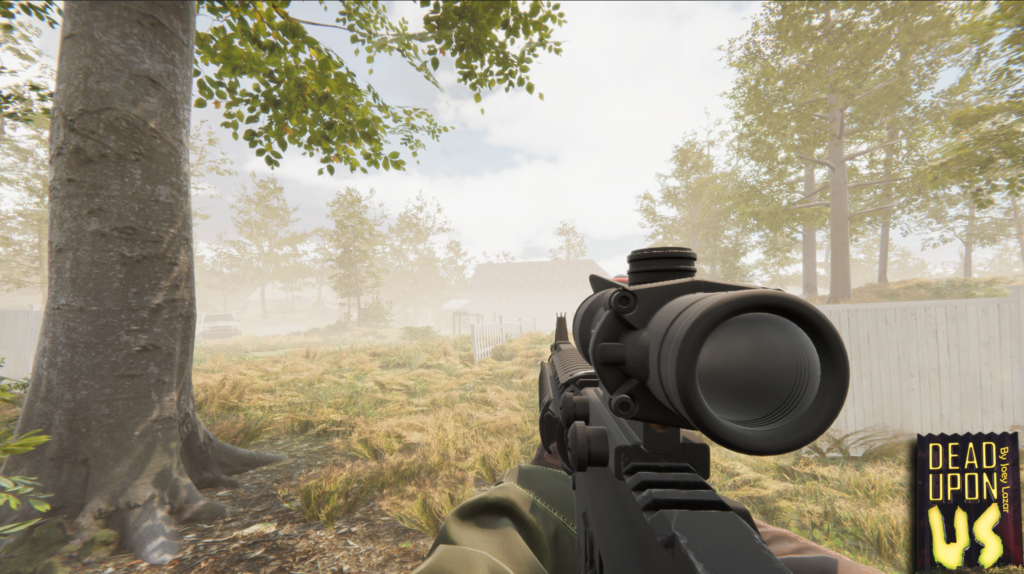 BUILD A SAFE HAVEN
Having a place to sleep and store all your loot is important!
Featuring over 100 buildable objects with more to come, Dead Upon Us gives Players the ability to create entirely unique homes and colonies. With an almost completely unrestricted building system, Players can build however they like to make their ideas come to life.
CREATE A COLONY & LEAD IT
Creating a Colony and Recruiting survivors changes the pace of the game. Allowing you to have people to collect resources, perform basic to advanced tasks to save you time and increase productivity or even tag along on your scavenge runs to give you back up in tight situations (Currently 5 max. followers per Party).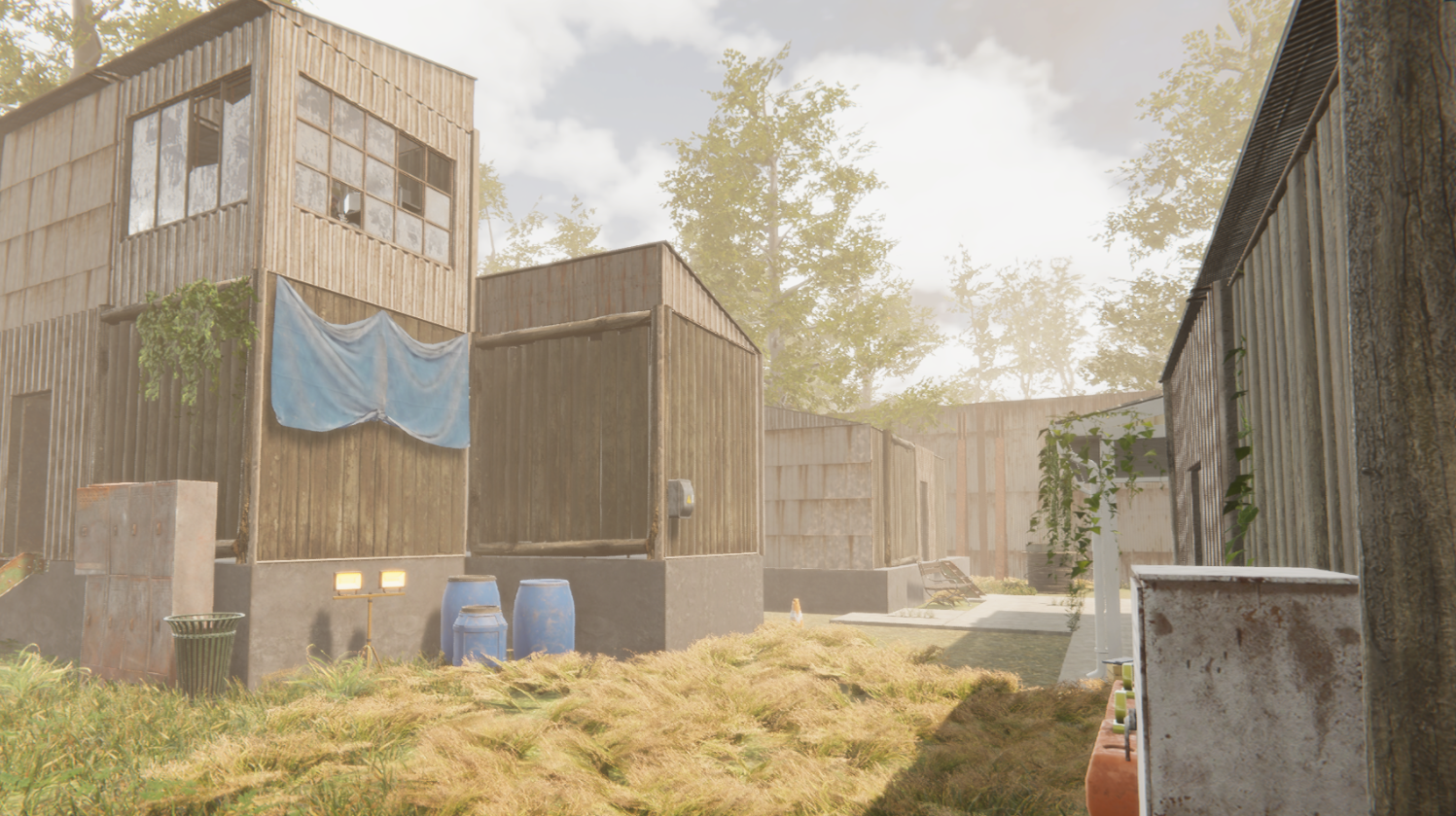 GOVERN YOUR PEOPLE

Leading a colony also means caring for basic needs like food/water while also taking care of advanced problems like laws, punishments, alliances and even wars. The bigger your colony gets, the more noticeable you get to others both friendly and hostile groups.
Rule peacefully or with an iron fist, the choice is entirely yours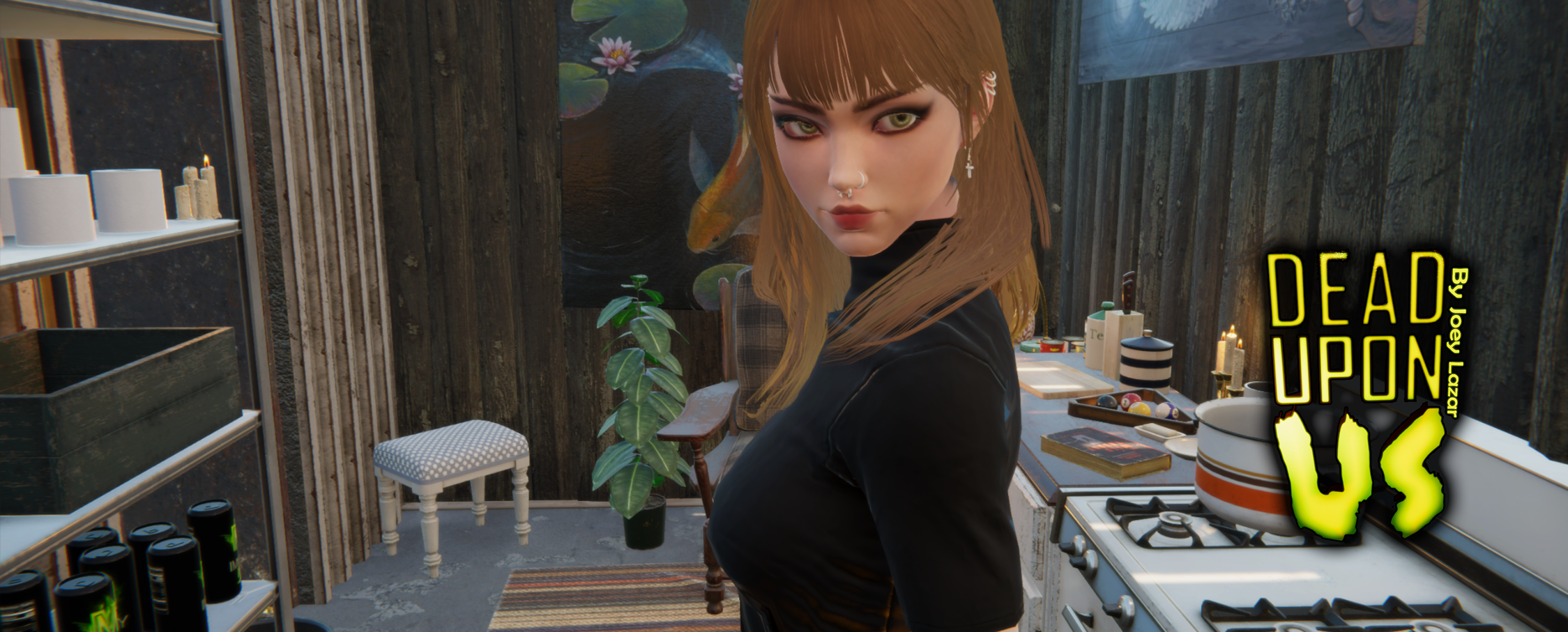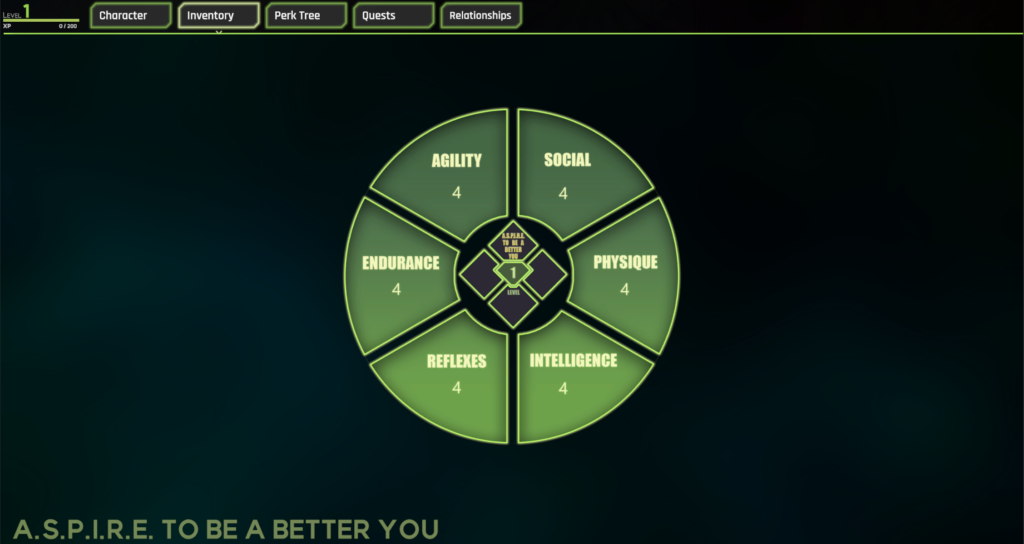 CREATE A CHARACTER. LEVEL UP. UNLOCK UNIQUE PERKS. PLAY HOW Y0U WANT
Dead Upon Us will have a detailed Character Creator allowing Players to morph our base model's face and body allowing full customization. The game will also feature an in-depth perk tree and skill system allowing each player and gameplay experience to be entirely unique and different no matter how many times a Player begins a new.
WORLD STORY & QUESTLINE. SIDEQUESTS. RANDOM ENCOUNTERS. OPENWORLD
Dead Upon Us has a huge written story and will feature a large dynamic questline with choices that actually affects the outcome.
War wages in the center of Philadelphia, the remanence of a corporation half responsible for the outbreak have taken control of most of the city for nearly the entire apocalypse. This cult like group, the Paradise Initiative rules with an iron fist and looks at other groups as merely a resource. If anyone dares speak or raise a hand against them, the erase them from existence. They rule over hidden away in a skyscraper surrounded by walls, completely preserved and have an arsenal of advanced technologies like aircraft & weapons.
Not everyone has fallen prey to the power of the corporation. Many communities united to form a resistance against the Initiative. This United people is lead by a council with members who were once in government, military and they believe in bringing back the old ways and maintain that the president still lives. This group has mostly ground military vehicles and have strong defenses which has allowed them to survive this long.
Though things have gone well for them this long, the war may be about to take a huge turn. The United People may need a strong ally in the coming days, or perhaps the Initiative will turn to lean on a new shoulder?
The World has a story and it's all around. While some events are set to be unmissed by the player, the world is playing even if the player is distracted. World events may occur if certain dates pass, thus giving a huge amount of replayability. Some of these events players may learn of afterwards through character dialogue & quests. In a new gameplay these events can be altered thus effect the whole world.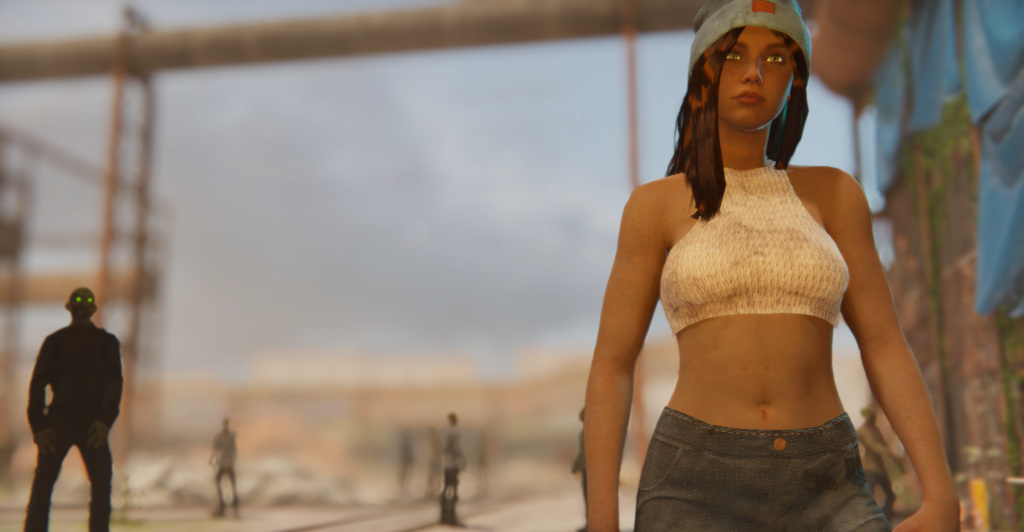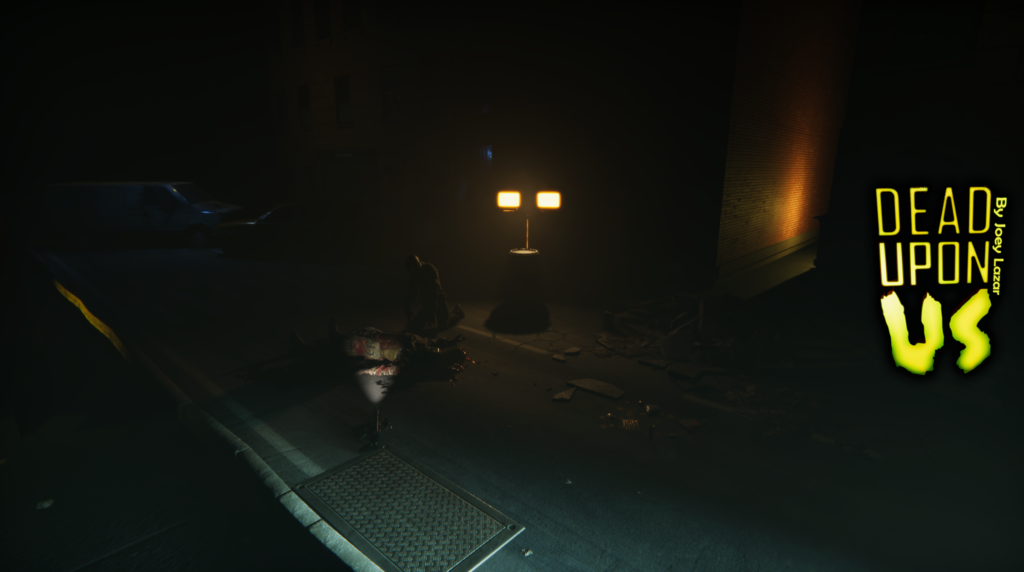 ROADMAP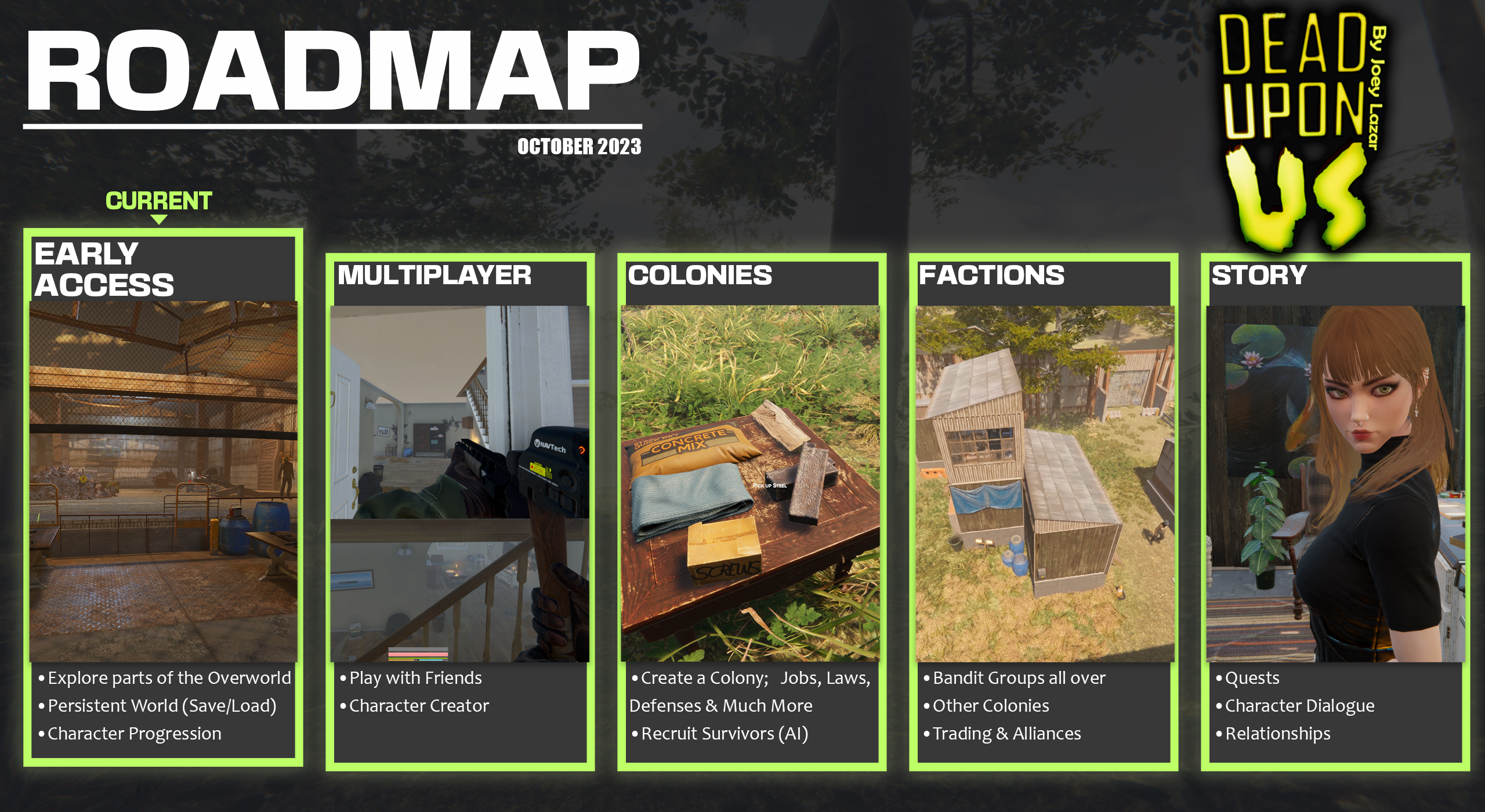 FAQ
What is the current state of Dead Upon Us?
How will the Community be involved?
Will the game be priced differently during and after Early Access?
Approximately how long will this game be in Early Access?
How will the full version be different from the Early Access
SCREENSHOTS